To my BFF, Liz!  Happy Birthday!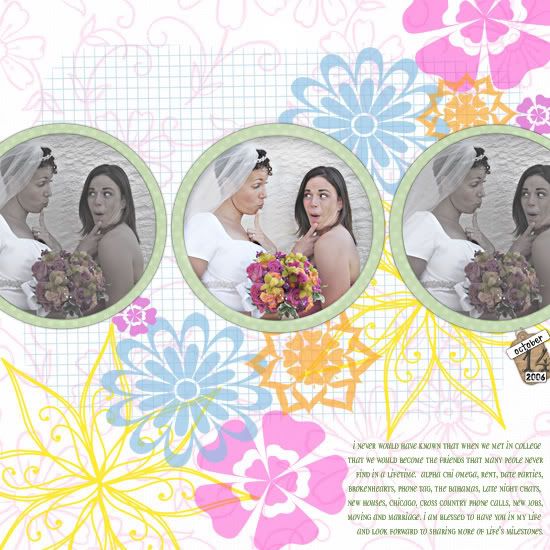 The Journaling Reads:
I never would have known that when we met in college that we would become the friends that many people never find in a lifetime.  Alpha Chi Omega, RENT, date parties, broken hearts, phone tag, the Bahamas, late night chats, new houses, Chicago, cross country phone calls, new jobs, moving and marriage.  I am blessed to have you in my life and look forward to sharing more of life's milestones.
I love you!  See you tonight!