We met in 8th Grade, at Harmony Middle School, in choir. We sat next to each other, in the back row, of the alto section. She had just moved to America with her family from Germany. I was new to the school since my parents' new house was just competed. I heard her ask for a
rubber
(eraser) one day I knew we were going to be fast friends! Through the break-ups, choir auditions, trips to Washington D.C and New York, family drama, crappy dorm roommates, sorority rush, fraternity parties and 15 years later we are still BFFs.
When I wanted to try something new and I knew just who to call first! Julia! I wanted a gal who was real. It was important for me to showcase a
real
woman. I wanted a gal who loved herself, her curves and knew she was
it
. I could have thought of no one, but her first.
Here is Gina doing her thing. So you know, Gina doing your make-up and hair equals ah-maz-in'.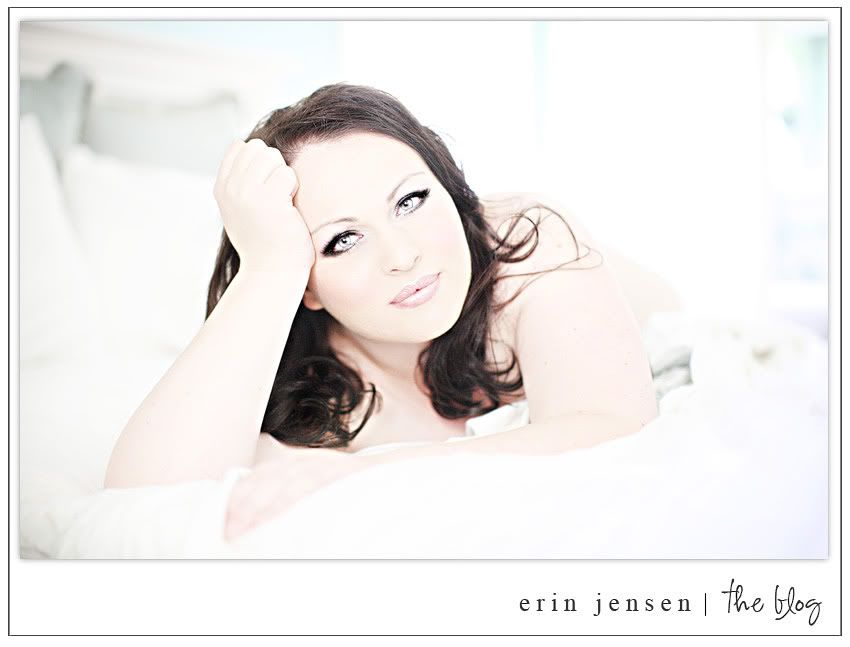 I couldn't decided. Black and white or Color.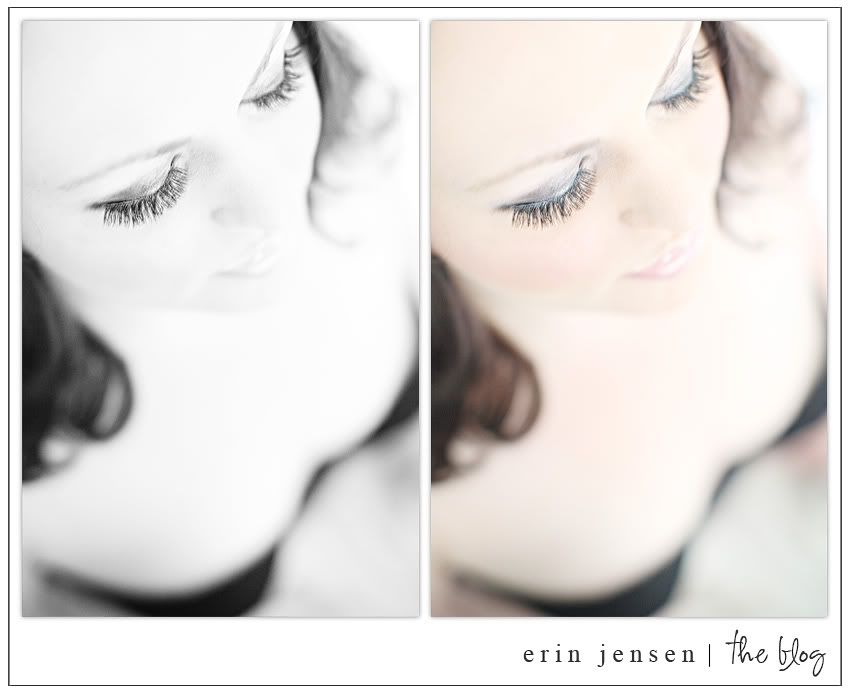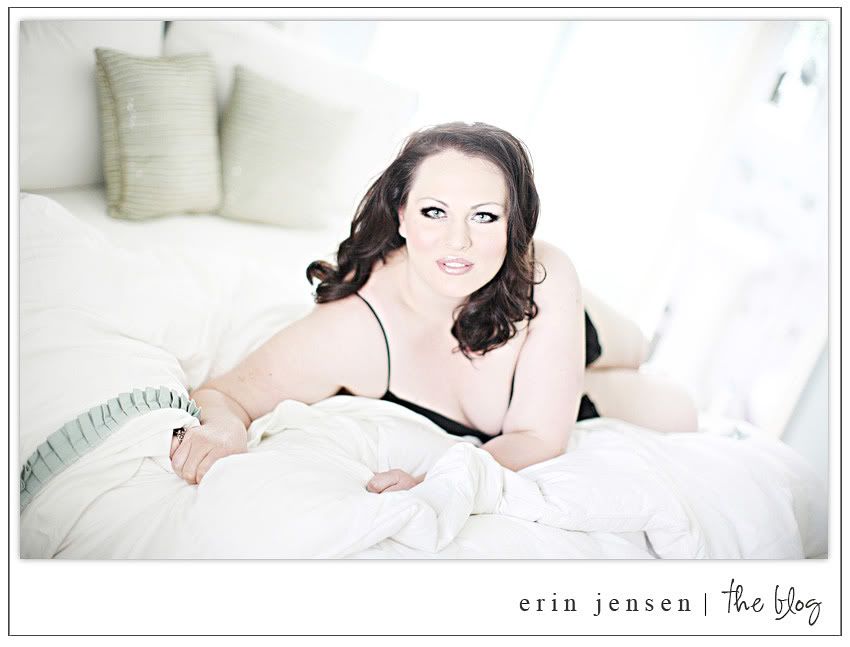 Those eyes...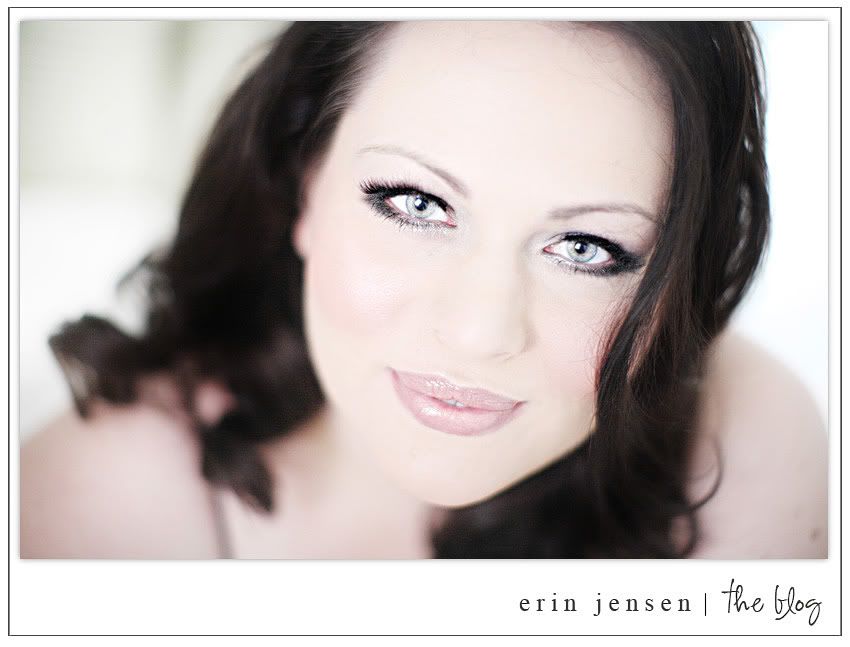 I am a big fan of this series.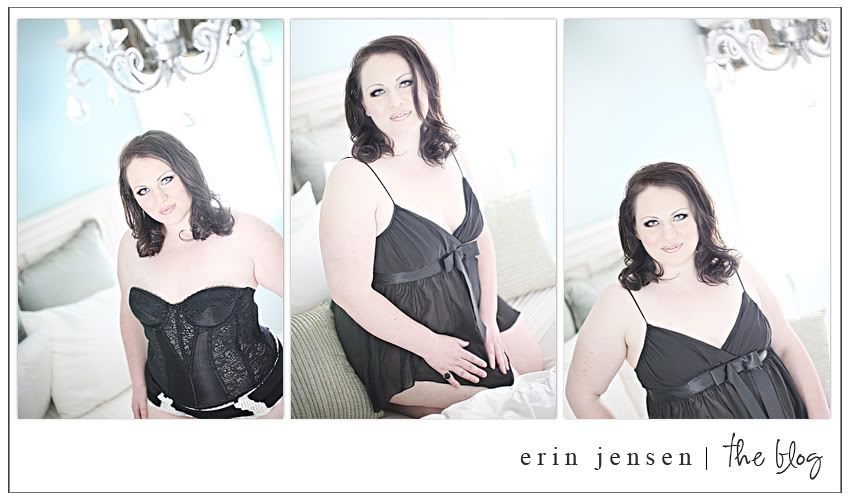 The killer smile in the next one is
so
Julia. Just in case you were wondering... my Mom is
totally
her dentist.
This last one is
seriously
(seriously) my favorite!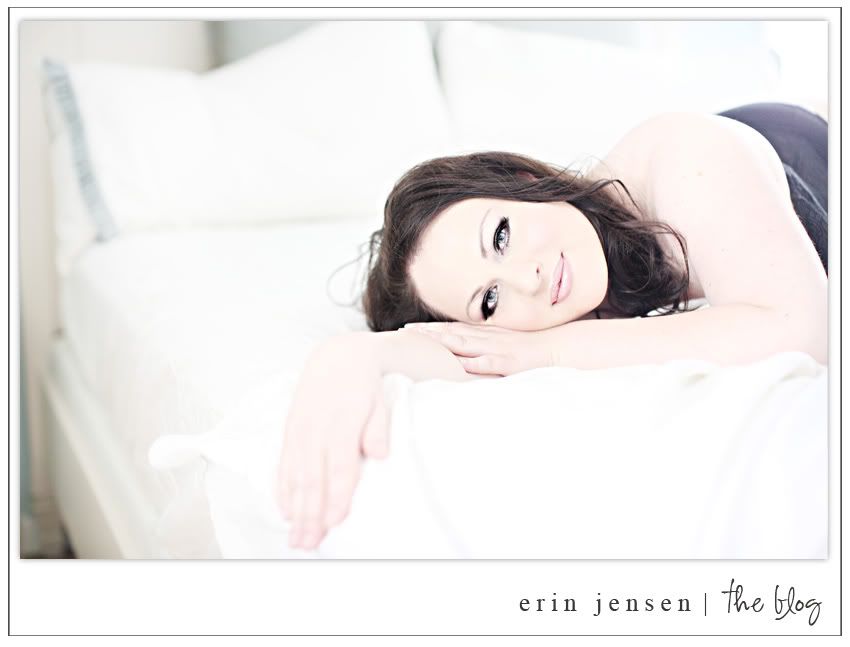 I know right? She is gorgeous! Sexy is always in... but if it was every out of style, this little schnitzel (What? She's German.) would be the one bringin' it back in. Way to rock it out Julia! You are beautiful!
FYI: I hope this helps shine some light on the common misconception that
boudior
photography is
pornographic
. It isn't. It is about women being themselves. Sexy. Embracing who they are and looking wonderful. Please let me know if you are interested in a boudior session.
Boudior sessions are great for brides to be, wives who want to spice things up for their honey and any gal who wants to see how beautiful they really are in case they are prone to forget.
I offer Boudior Sessions as well as Couture Boudior Sessions where Gina (a licensed cosmetologist) glams you up!