Jilli Beans is what everyone calls her. She just turned one and is the last of the Sweeney crew Jillian is just a little gem. She is patient and can climb like a little monkey on
anything
! Seriously though, this gal is the most mild tempered little one I have ever met.
Jillian just learned how to walk a couple of weeks ago and is on the move, but I managed to snap a few cute ones (if I do say so myself).
I don't usually crop my images much, but between those baby blues, that sweet pucker and Jillian's wispy red bangs I just had to get in close!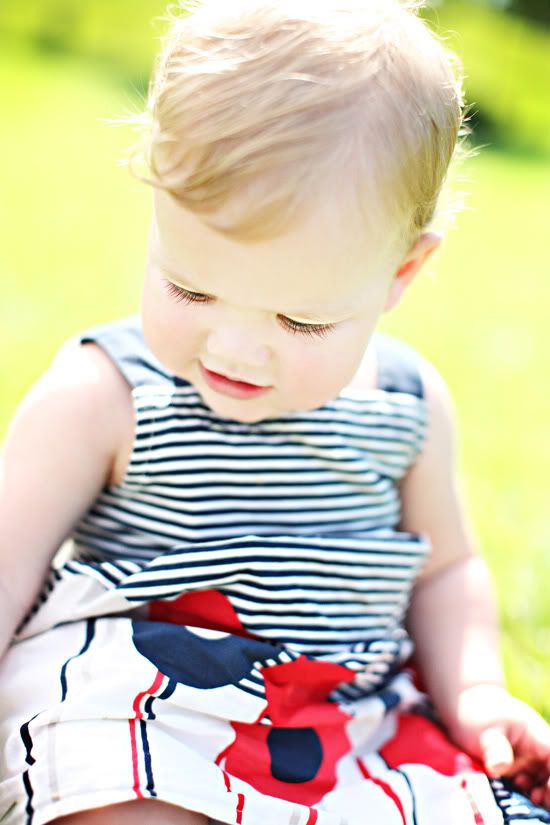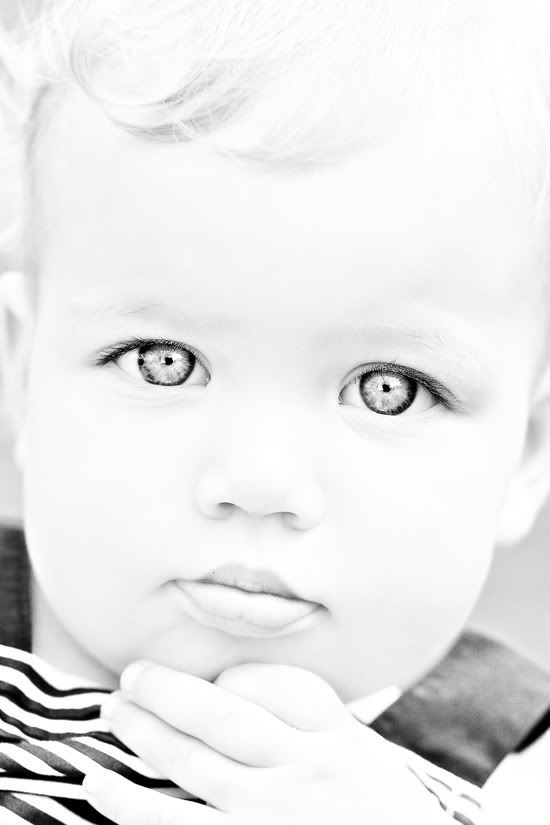 A-D-O-R-A-B-L-E.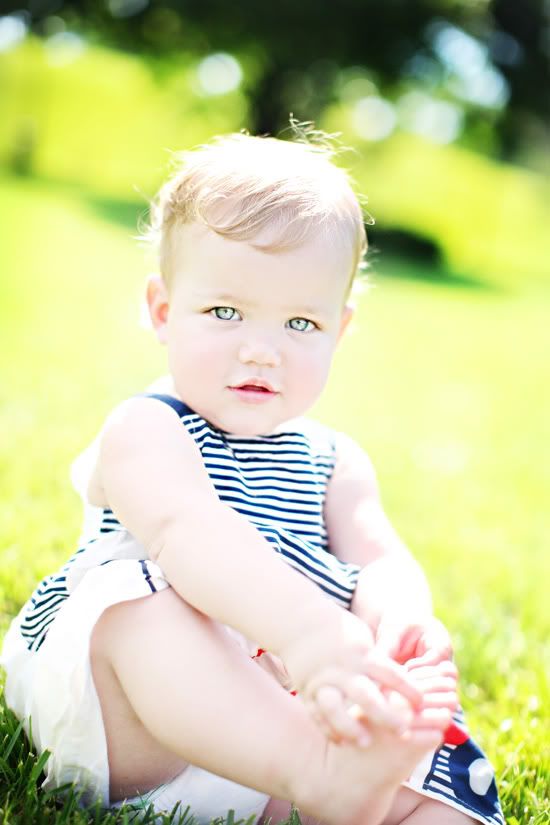 I think that just about sums Jilli up. Adorable!